Confidentiality
Online sessions are bound by the same code of ethics as face-to-face counselling. Our counselling communications are strictly confidential too. The only time that I must break confidentiality is in extreme circumstances when my client or somebody else are at risk, or when the law requires it.
The confidential relationship between my clients and me, as their counsellor/psychotherapist, is considered part of the core foundation for building the "therapeutic alliance." My covenant has been that I will serve the good and do no harm to those persons who seek my help and who trust me to provide it.
Some basic issues are put into place before starting with online counselling/psychotherapy. For example, it is not desirable to use a shared or work computer. Sometimes this may be unavoidable, so, if this is the case, it is essential to take some of the precautions as such as keeping all information on a separate USB preferably pass worded.  However, I advise you to protect your privacy by avoiding the use of workplace computers for online counselling. Find a secure place that you will not be interrupted, overlooked or disturbed for the duration of your 50 minute counselling session.
Security
All client materials are treated in complete confidence and are removed from my computer at the end of our work together.  Electronic records are stored on a password protected memory stick and kept in a locked filing cabinet. No identifying names or material is retained on these records as client ID initials are used to replace such information. It is not permissible to publicise the content of our exchanges or share them with a third party.
Agreement Form
Once we agree to work together, I will email you a questionnaire for new clients, Client Confidentiality and Online Counselling Agreement forms. It is helpful that we agree our expectations about the timing of counselling communications because we have to trust each other to respond when expected. We also need to have a back-up plan for a technology crash and other emergency situation. When dealing with technology, unfortunately anything can go wrong, although in my experience these times are very few.  Sometimes, a low quality internet connection can interfere with the quality of the audio/video reception. This may result in poor lip synchronization, sound delays, pixilated images. Skype for chat and or audio alone may be satisfactory in less than optimal circumstances.
Charges and How to pay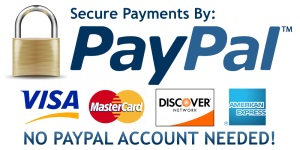 Online counselling/psychotherapy fees are payable in advance through PayPal. It does not charge the purchaser a fee. You don't need a Paypal account to make a payment via Paypal, you simply need a valid debit or credit card.
After the free initial consultation and once you have fully decided that online counselling is for you, I will email you a request for payment via Paypal. Making payment will be quick and easy, following the online instructions on the Paypal payment request.
If you are not familiar with Paypal, you can visit: www.paypal.com
However, it is also possible to pay by cheque or international bank transfer (details provided before starting counselling).
Standard cost for online counselling
50 min Skype Video session £ 46
50 min Skype chat session £ 40
Or package of sessions (paid ahead in one payment):
4 Skype VOiP session £ 177
6 Skype VOiP session £ 255
4 Skype Chat session £ 150
6 Skype Chat session £ 219
Please, don't hesitate to contact me for any further information and options not listed above.
As part of the process of setting up online communication, you will be asked to message through the secure form on the Contact me section.